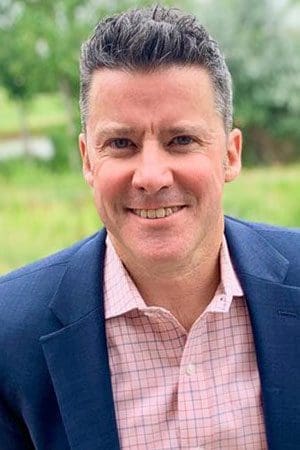 As a fractional CFO and business advisor, Zack excels at bringing together analytics, creativity, strategic thinking, and operational expertise to formulate actionable ideas and drive measurable business results. Zack has nearly 25 years of wide-ranging finance and operations leadership experience at organizations both large and small. He possesses a remarkable ability to use this broad business and financial acumen to create financial models, analyses, tools, and plans that are grounded in data and focused on operational execution.

A self-proclaimed "builder at heart," Zack loves helping organizations build strong processes while fostering a continual improvement mindset. With 20+ years of experience working for large, well-established multinationals, he knows what "great" looks like. He leverages this knowledge to lead organizations through transformational change, including mergers and acquisitions, systems and process improvement initiatives, infrastructure build-out, and development and implementation of models, metrics, performance reviews, reporting, policies, and procedures. Zack leads by influence and relationship building, driving change through collaboration and consensus. He enjoys fractional CFO work because it allows him to establish ongoing relationships across a broader base of the types of growing businesses that can benefit from his help.
A Colorado native, Zack earned his BS in Business Administration from the University of Colorado Boulder Leeds School of Business and his MBA in Accounting from the University of Denver Daniels College of Business. Zack is a licensed CPA in Colorado, maintaining his license in an inactive status.
Zack's career began with a 10-year stint at global financial and governance services provider Computershare. As an Assistant Controller managing a finance team, he always enjoyed the process improvement aspects of his work. He also gained an early appreciation for understanding how the numbers can translate to understanding a business' operations and drivers. When the opportunity arose to take an Operations Manager role managing a 60-person team, it was a natural fit. Under Zack's leadership, the restructured workforce significantly decreased turnaround time and increased customer satisfaction. He experienced a similar evolution in his next decade, starting in a finance-focused role as a Controller for UNISYN Medical, becoming a Senior Finance Manager and Business Operations Leader for UNISYN acquirer GE Healthcare, and ultimately finishing his GE tenure as a Site Leader and General Manager. Over this time, Zack spearheaded planning and implementation of a manufacturing expansion plan that quickly doubled product volume and reduced costs; oversaw the reconstruction of material handling processes, improving controls and reducing manual inventory adjustments by 75%; and developed and implemented site-wide metrics, operational reviews, peak profitability analyses, and other process improvements.

After GE Healthcare moved production to Milwaukee, Zack elected to stay in Colorado, accepting a role as Senior Finance Manager with medical equipment manufacturer Medtronic. He was recruited to improve a division's contract manufacturing financial performance through improved forecasting, finance process improvements, and metrics development and reporting. He achieved all this and more, with outcomes including a 33% reduction in close cycle time, reduced forecasting cycle time, improved forecasting accuracy, the discovery of $2M in unrecognized profit, and improved employee engagement — all in 15 months' time.

When book manufacturer BR Printers recruited him for a combined CFO/COO role, however, he couldn't pass up the opportunity. While managing a 100-person team, Zack helped the company establish its vision, financial processes, metrics, operations language, and accountability tools. He also launched initiatives that improved customer outcomes, increasing plant capacity by 300% and reducing cycle time by 250%. Looking to expand on his experience of driving positive financial outcomes in high-growth environments, Zack realized working as a fractional CFO was exactly the right fit for him. He's excited to join forces with Level10 CFO to increase his reach and impact in helping growing businesses to achieve their goals.
Zack's colleagues and clients appreciate his down-to-earth approachability. He's able to take complex analytics and numbers and boil them down into information that's meaningful, accessible, and actionable for entrepreneurs. He's also humble when appropriate, able to appreciate what he doesn't know and where he needs help. A Coloradoan for life, Zack grew up in Golden and now lives in nearby Arvada. He and his wife, a first-grade teacher, are often busy attending their twin boys' cross-country and track meets and daughter's competitive dance events. In the spare time they do find, they enjoy camping, hiking, and hunting in Colorado's Flat Tops Wilderness or attending Denver Broncos' games — the extended family has held season tickets all the way back to 1976!