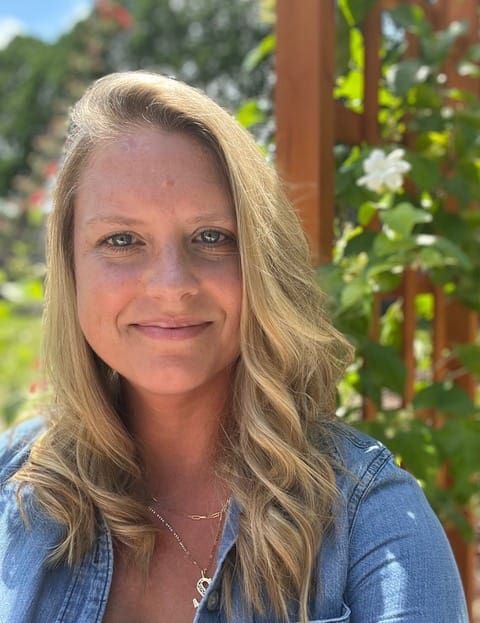 As a fractional Controller Advisor, Samantha (Sam) enjoys giving business leaders the answers they need to accomplish their goals and make better decisions about strategic growth. Balancing her willingness to ask the hard questions with the clarity and compassion of someone who understands the realities of running a business, Sam is able to dig deeply into the details while still seeing the big picture. With 20+ years of professional experience as a Senior Accounting Specialist, Full-Charge Bookkeeper, and Office Manager, Sam has served a range of industries, including manufacturing, retail, and financial services.

Sam's career has been propelled by her work ethic, organization skills, and ability to independently manage a large workload while learning on the job. She has an uncanny ability to anticipate people's needs before they even ask, which is why she's earned the nickname "Radar" from three different managers at three different jobs. Clients and colleagues also appreciate Sam's driven, get-down-to-business approach, multitasking prowess, and ability to merge financial acumen and best practices with real-life business scenarios.
Sam earned her AAS in Accounting from Ivy Tech Community College and is currently enrolled at Western Governors University to finish her BS Business Administration in Accounting. She is a Certified Bookkeeper.
Accounting was not the career path Sam thought she would have taken — but she has absolutely learned to love it. Soon after graduating high school, Sam was working as a receptionist when the opportunity to learn the office's bookkeeping fell into her lap. She genuinely enjoyed it, so she earned her associates degree in accounting while working full-time. After moving to Florida, Sam worked as a Full-Charge Bookkeeper and Office Manager for a design and signage company, responsible for A/P, A/R, month-end reconciliations, sales tax remittances, HR and payroll, and budget and financial statement preparation. Then, from 2015-2018, she continued her accounting career in the manufacturing industry, building her skills in inventory valuation and cost of goods sold. Beyond helping to track, analyze, and manage production costs, Sam provided meaningful insight to the leadership team on budgeting and cost control.

From 2018 onward, Sam made the move to fractional accounting, which offered greater flexibility and the ability to work remotely. She began working for an outsourced accounting services firm as a Senior Accounting Specialist responsible for full accrual accounting and GAAP compliance, lease accounting, financial statement preparation, new software implementation (including establishing processes and procedures), staff and client training, intercompany reconciliations, trend analysis, external audit support, and serving as a direct liaison to CFOs. Sam joined the Level10 CFO team in 2023.
Sam, who grew up in Fort Wayne, Indiana, adores living on Florida's Gulf Coast. She generally spends her free time on or near the water — lounging on the beach, shelling, kayaking, or tooling around in her '90s-era ski boat, Sam also enjoys home and garden projects.