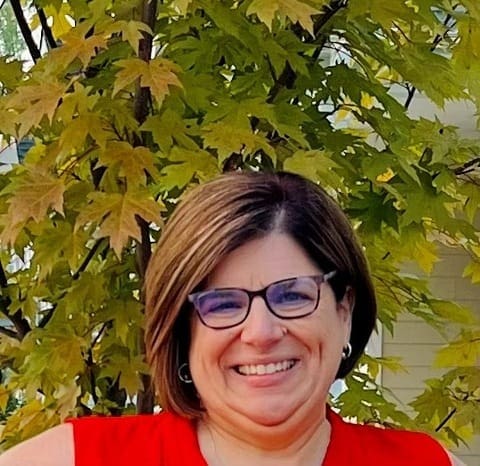 As a fractional CFO and business advisor, Mary thrives on working with and mentoring business leaders who are passionate about what they do. She is a strategic, seasoned, and highly trusted finance leader with 20+ years of experience helping businesses to transform, identify and capture untapped opportunities, and establish the means, metrics, and technologies to support sustainable growth. Mary brings extensive M&A and business turnaround experience and has served as fractional or in-house CFO, Director of Finance, Corporate Controller, or Controller in a vast range of industries, including manufacturing, retail/wholesale, services, contract manufacturing, technology, software as a service (SaaS), transportation, healthcare, and more.

Clients and colleagues appreciate Mary's down-to-earth demeanor, collaborative approach, strong listening skills, exceptional follow-through, and ability to come up with creative, outside-the-box solutions. She is an inclusive, empowering leader who values performance over pedigree and consistently strives to provide her teams with the opportunities, exposure, and learning experiences that help them elevate their skills and knowledge.
Mary earned her BA in Leadership and Organizational Studies from Binghamton University. While raising her family, she completed her Certified Public Accountant (CPA) certification at Meredith College. She is a CPA in North Carolina.
Mary grew up in a family business, giving her a close understanding of its day-to-day demands. Post-college, a mentor steered her toward an accounting role with a privately held international manufacturer. Over her seven-year tenure, revenues grew from $35M to $200M as Mary grew into the role of Corporate Controller in charge of all six divisions' budgets, financials, and audit, tax, and compliance work worldwide. She was a key player in six acquisitions, led ERP implementation at five manufacturing sites, and achieved $300k in cost savings through tax credits and corporate logistics programs. Mary then became CFO of a multi-division retail, wholesale, and services company. During her tenure, she instituted internal controls and cost-reduction programs company-wide (including finance, HR and operations) and worked with division managers to institute budgets, KPIs, and a bonus structure for each division. Mary also worked with Deloitte on a Type C organization allowing the owners to exit.Mary subsequently served as CFO of a growth-oriented international contract manufacturer that also focused on software/hardware engineering. She revamped the company's consolidated financials; established a KPI dashboard; instituted budgeting, tax and capital expenditure planning, and cash flow projections; and led the acquisition of the company's largest customer, subsequently serving as its interim COO.

Having fallen in love with growing and transforming businesses, Mary transitioned to fractional CFO work, specializing in business turnarounds, acquisition targets and due diligence, exit planning, and financial statement clean-up and mentoring clients on all aspects of their businesses (e.g., sales initiatives, budgeting, forecasting, compliance, costing, cost containment, process improvements, system selection/implementation). One client was venture-backed AI company, Pryon, where she built the company's finance, compliance, FP&A, and HR teams and assisted with fundraising and due diligence for multiple financing rounds. After Pryon's Series A, she was recruited first as the company's Controller and ultimately its Director of Finance. She joined Level10 CFO in 2023.
Originally from Binghamton, New York, Mary currently resides in beautiful Apex, North Carolina, where she delights in having only six weeks of winter annually and being simultaneously two hours from the mountains and two hours from the ocean. Mary and her family love spending time on the beach, with Sarasota, Florida, a long-time favorite and South Carolina's Kiawah Island a new discovery. Though genuine free time is infrequent, the time she does find is spent with her husband, daughter (who's headed to medical school), and white Westie, Allie. Mary is a voracious reader and avid traveler who believes in the wisdom of living life now.