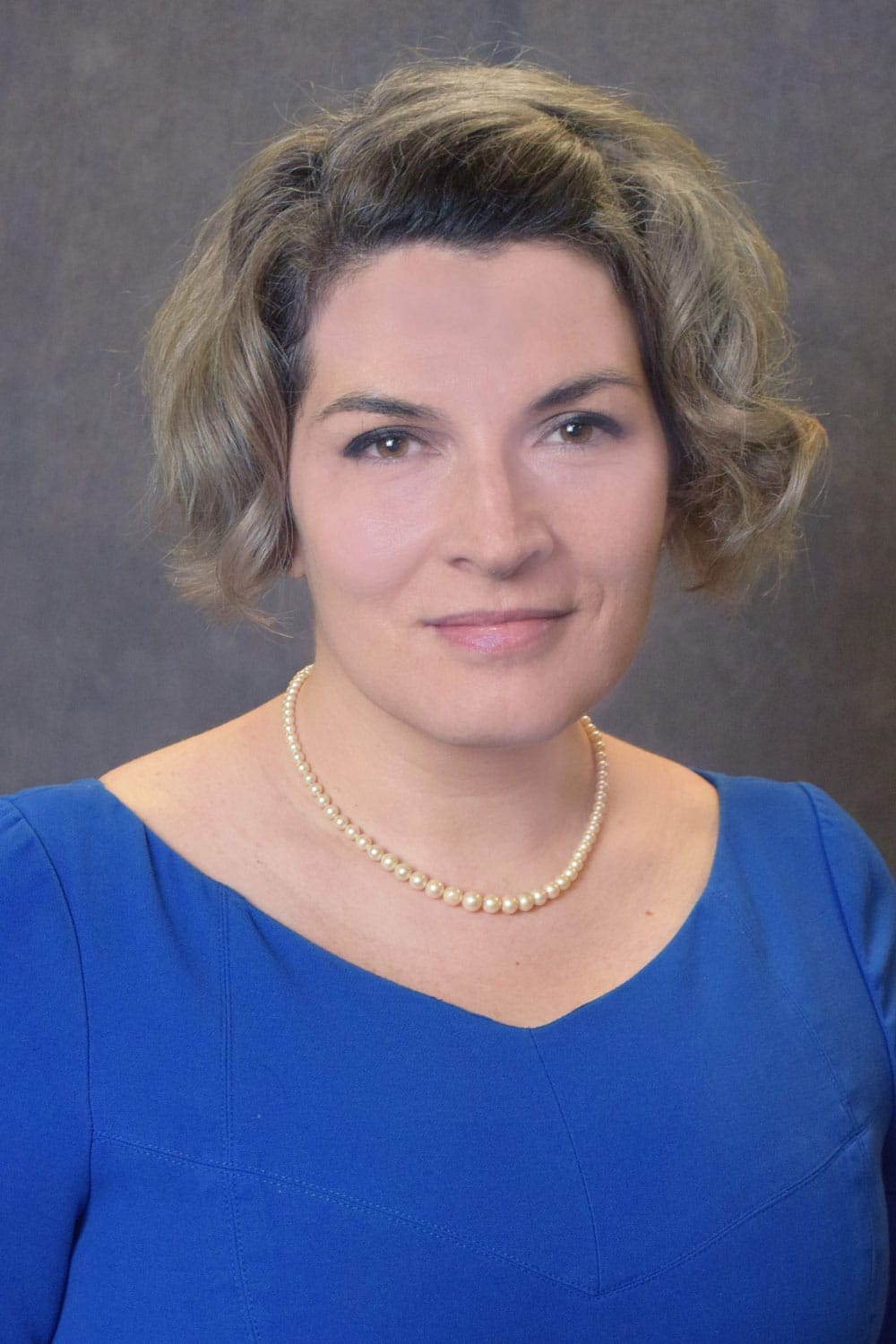 As a fractional CFO and business advisor, Margaret (Maggie) thrives on optimizing processes, building strong teams, and collaborating with leaders to solve the day-to-day puzzles involved in creating strategic outcomes. With 18+ years as a CFO, Finance VP, Director of FP&A, and more, Maggie is experienced in serving both startups and established companies in a range of sectors, including software as a service (SaaS), professional services, energy, and others.

Clients and colleagues appreciate Maggie's unique mix of robot-like precision and efficiency, down-to-earth empathy, a dry sense of humor, and an uncanny ability to stay three steps ahead. Fiercely loyal, deeply caring, and consistently generous with her time, she is a servant-leader who builds her teams to last.
Maggie earned her MBA (concentration in Corporate Innovation) from Post University and her MS and BS in Accounting from the University of Connecticut. She is a Certified Public Accountant in the state of Connecticut.
Maggie settled on Accounting following a college experience she describes as "Goldilocks and the Three Majors": Engineering was too hard, Political Science too easy, and Accounting — just the right amount of challenge. Post-college, Maggie quickly saw that public accounting also wasn't the future she sought: Instead, she planned to be a CFO by age 40. Accordingly, Maggie spent the next several years gaining experience in a broad range of companies, from a Fortune 50 global manufacturer to a PE-backed energy startup (as employee number seven).

In 2013 she joined a small B2B SaaS company providing an industry-leading CRM platform to healthcare providers. Maggie was pivotal in setting up the accounting processes, procedures, and controls to support sustainable growth. As the company grew larger and more complex, so did Maggie's role. She seized the opportunity to continue to build out the finance function, overseeing budgeting and forecasting, developing KPIs and analytics, managing investor and shareholder compliance, and assisting with cash flow management, debt financing, and equity fundraising. After the CFO moved on, Maggie convinced the board not to hire a new CFO in favor of letting her grow into the role. And thus at age 35, Maggie was the CFO of a Goldman Sachs portfolio company, collaborating with the executive team on strategic planning, presenting to the board, managing stakeholder relationships and communications, negotiating contracts, and more. She saw the company through its 2019 strategic sale, wrapping up a successful operational transition in March 2020 — coincidentally the start of the COVID-19 pandemic. During Maggie's unexpected stint as a stay-at-home mom with her three young daughters, the founder of a prominent recruiting firm personally pushed her to become CFO of the firm's operations as well as its related companies. It was an apt challenge requiring Maggie to help transform how business was conducted, including overhauling all of the companies' back office operational processes in addition to managing the complexity of its various investment activities. Embracing the opportunity to help more companies set themselves up for success, Maggie joined Level10 CFO in 2023.
A self-described "Navy brat," Maggie was born on a submarine base in Connecticut and spent her childhood on the move. She returned to Connecticut for college and has been delighted to call it home ever since. Although Maggie didn't fulfill her childhood dream of playing in the Boston Pops, she has happily played viola in the Connecticut Symphony Orchestra since 2010. She is also a member of the Board of Trustees of the Connecticut Science Center. She cherishes her free time spent with her kids, husband, friends, and extended family, particularly if food is involved and she isn't cooking.