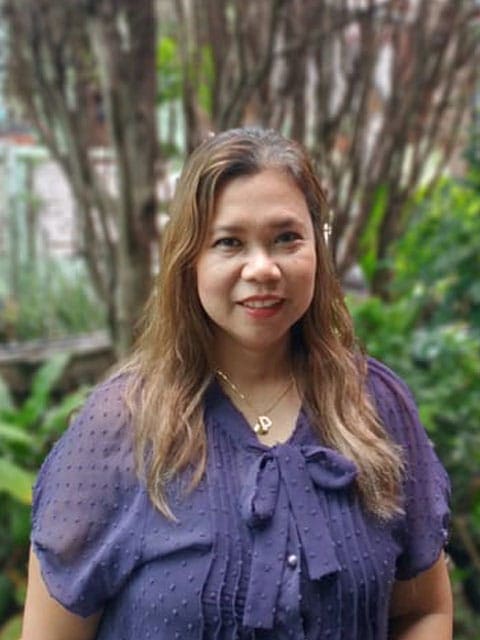 As an assistant controller advisor, Joverlyn (Jovie) thrives on doing the clean-up and corrections needed to provide clients with accounting that offers a clear picture of their financial performance, needs, and focus areas. Working on new projects or out-of-scope assignments genuinely makes her day by taking her out of her routine. Jovie's 24-year career spans both accounting and operations, giving her a strong understanding of her clients' needs, goals, priorities, and concerns. She has deep experience serving the energy and manufacturing sectors.

Jovie's clients and colleagues appreciate her excellent listening skills, cheerful demeanor, spirit of curiosity, and enthusiasm for knowledge sharing. She takes a creative and collaborative approach to improving processes, solving problems, and leading teams, starting with the end in mind, asking questions, and seeking out input to build the right solutions bit by bit. She loves a good joke (even the corny ones) and takes pride in her ability to put people at ease — a skill that's crucial in collections, an important part of her role.
Jovie earned her BS in Accountancy from Miriam College in Quezon City. She is a Certified Public Accountant.
When Jovie was still in high school, one of her cousins came to live with her family as she embarked on a career in accounting. Jovie remembers being fascinated by her cousin's work — and knowing with certainty that she, too, would be an accountant. Indeed, post-college, Jovie began working as an Accountant with a real estate development company and an EdTech company before moving to a General/Cost Accountant role at one of the Philippines' largest companies, a leading packaging manufacturer. For two years, Jovie processed invoices and prepared inventory costing schedules, bank reconciliations, monthly accruals and amortization, and more. She then spent three years as an Accountant at a regional electric company, preparing budget utilization reports, reviewing transactions, preparing and coding journal entries, and serving on the Profit Center project team.

While Jovie loved her work, she was now married and planned to have a family — and her job in Calamba City involved too much commuting to make that practical. She elected to accept a customer-facing administrative role in the electric company's Business Center, outside the city and closer to home. Fortunately, her role included accounting responsibilities such as preparing budgets, monitoring utilization, and processing payment orders, in addition to assisting the branch manager with HR, communications, and other administrative tasks. After five years, Jovie moved to a role managing key customer accounts. Due to her accounting experience, however, and the trust she had garnered with the branch manager, Jovie continued to perform accounting responsibilities such as accounts receivable, collections, and client orientations on payment allocations. After four years, she was promoted to a customer-facing role as an Officer, ultimately moving to a role in the company's Consumer Welfare and Operations Support department where she was responsible for collecting receivables, managing billing and other process-related documents, monitoring budget utilization, managing outsourced services, provisioning customer services management support, and implementing processes for a newly created Operations Support team. Still, even as Jovie's 16 years "away" from accounting had still involved plenty of accounting duties, she longed to go back to accounting full-time. She was thrilled to join the Level10 CFO team in 2023.
Jovie is proud to call Calamba City — also the birthplace of Philippine national hero José Rizal — her hometown. She comes from a big, close-knit family of 80, counting only first cousins, nieces, and nephews. Jovie and her husband have three daughters, which means their house is filled with good-natured teasing and conversations about boys, BTS, K-Pop, and school. The whole family invests time in serving their church, whether through singing, reading, or playing music. In their free time, they enjoy spending time at the beach and traveling.