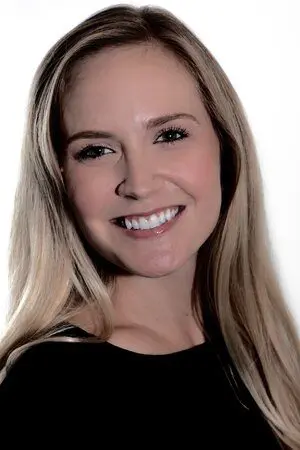 CONTROLLER & ACCOUNTANT ADVISOR
As a controller advisor, Jessie focuses on helping clients to improve and streamline their financial operations and systems. The end goal is a finance organization that runs at optimum performance, giving leaders ongoing confidence that day-to-day accounting, bookkeeping, and tax compliance efforts are happening seamlessly, efficiently, and accurately. With endless patience, an unflagging work ethic, and an ongoing focus on developing and nurturing strong relationships, Jessie becomes an asset to every organization she works with. She and Blaine are a proven team, having worked closely together since 2013.

A willing learner who picks things up quickly, Jessie's roles have extended across accounting, operations, and HR. She knows that finance organizations don't exist in a vacuum, understanding that technology and systems implementation efforts require a big-picture view of the intersecting, overlapping needs of these functions. Jessie is experienced in leading successful systems implementations for a range of clients. By gaining trust and ensuring that people feel supported rather than threatened, she is consistently able to get both leaders and staff onboard for positive change. Jessie also helps clients with financial statement preparation and analysis, payroll processing, bookkeeping, and tax compliance and filings. Her work helps business leaders to spend less time focused on day-to-day finance needs, and more time on building their businesses.
Born in Memphis, Jessie moved to Mississippi for college, earning her BS in Accountancy (minor in Mathematics) from the University of Mississippi.
Jessie's first significant post-college role gave her full responsibility for the start-to-finish operations accounting cycle for more than 80 job sites in the United States. As the Accountant for an oil and gas services business, she was responsible for everything from AP processing, purchase orders, rental agreement creation and maintenance, and equipment utilization records to helping with project forecasting and performance evaluation efforts and serving as a communication through-line between field, sales, and finance personnel. Next, Jessie worked as an Accounting Operations Specialist for a Colorado-based technology consultancy — which is where she first began working with Blaine, who was the company's CFO. In this role, she was responsible for financial statement preparation, month-end account reconciliations, AR/AP (including related client and vendor communications), budgeting, and supporting external audits. She also gained HR experience during this time, assisting with benefits and PTO administration and onboarding/off-boarding for employees and contractors.
With her wide-ranging knowledge, patience, flexibility, and easygoing demeanor, Jessie is a natural-born trainer. While it can be difficult for people who are less tech-savvy or otherwise set in their ways to pick up new processes and procedures, Jessie is always able to find a path forward toward achieving clients' business objectives. She is highly adept at working remotely with clients, consistently able to manage the relationship-building and ongoing communication required to keep everything running smoothly.

Jessie and her husband are avid travelers and lovers of the outdoors, enjoying hiking, skiing, and camping. Now that they've got a young son, however, toddler-wrangling is the activity that takes up the bulk of their time. (Lucky for Jessie, she genuinely enjoys challenges.) Jessie's loyal black lab Lucy, who's been with her since college, rounds out the family. When possible, they love spending time together at the beach.