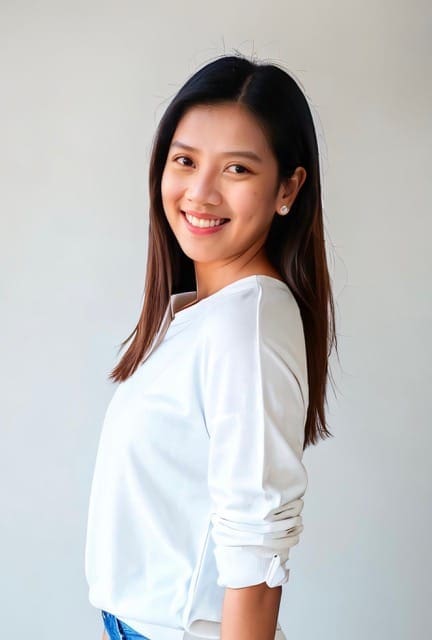 As a Staff Accountant, Helen takes the initiative to solve problems, improve processes, and find ways to make everyone's work easier. Where she sees an opportunity to help, you can count on Helen raising her hand. Her 8+ years of accounting and finance experience span the roles of Accounting Division Manager, Accounting Supervisor, Accounting Analyst, Field Accountant, and more. Helen has extensive experience serving the energy and financial services sectors, among others.

Helen is a team player who builds relationships based on honesty, trust, and respect. Clients and colleagues appreciate her genuineness, approachability, communication skills, and willingness to invest time in understanding both the problem and the person. While she's unafraid to challenge the status quo, she always begins by building on what's working.
A native of the Philippines, Helen earned her BS in Accountancy (cum laude) from Foundation University. She is working toward an MBA at Negros Oriental State University.
Helen has always been driven. She took her accountancy board exam immediately upon graduating from university at age 19, passing the very first time. Helen then moved back to her hometown to work as a Branch Accountant at a financial services cooperative, responsible for financial statement preparation and analysis, bank reconciliations, and management reporting. After a year, however, she decided to return to city living, confident that it would offer greater opportunities for personal and professional growth. Helen spent the next three years working at a multinational power generation company (first as Accounting Analyst, and later as a Field Accountant) expanding her general accounting, A/R, and A/P skills and gaining experience in cost-saving and process improvement initiatives. Over this time, Helen also served as Audit Committee Secretary and Risk Management Committee Member for a credit cooperative, helping to create effective risk management policies and ensure compliance with regulations, internal controls, policies, and procedures.

In 2019, Helen embraced the opportunity to work as a Senior Accounting Assistant at another electric cooperative, preparing financial reports and coding/updating financial records. By the start of 2021, the cooperative promoted Helen to General Accounting Supervisor, responsible for managing a team of 12 — most of whom were older than she was. While Helen initially doubted if she was ready, she quickly realized that this was an important opportunity for her to accelerate her education and expand her skill set by learning from the highly experienced people on her team. She proved to have a knack for change management and process improvement, able to understand and capitalize on what was already working and leverage technology to improve efficiency and effectiveness. Accordingly, within another year, Helen was promoted to Accounting Division Manager. Beyond managing the entire division, serving as Compliance Officer, preparing monthly financial statements, preparing and managing annual budgets and strategic plans, establishing policies and procedures, and managing onboarding, training, and performance management, Helen also led her team in designing and developing an in-house accounting system and finding ways to controls costs and streamline operations. Helen started working part-time for Level10 CFO in 2021 — but she absolutely loved being part of the team, and was amazed and inspired by the quality of Level10's accounting systems, management tools, culture, and work ethic. So she took the leap to full-time, feeling highly motivated, welcome, and eager to keep learning. Helen is thrilled with her decision and excited to continue growing with Level10 CFO.
Born in La Libertad, Negros Oriental, Helen has also spent time living Dumaguete City. Music has always been her great passion: She grew up surrounded by it (her brother and father are in a band), and at a very early age learned to play guitar and other instruments. But Helen didn't realize that she could sing until she was in college, when band and acoustic competitions became a big part of her life. While she put performing aside while establishing herself in her career, she now spends much of her free time singing and playing guitar. Helen also enjoys spending time with family, friends, and colleagues, translating work friendships to "real" friendships whenever possible.