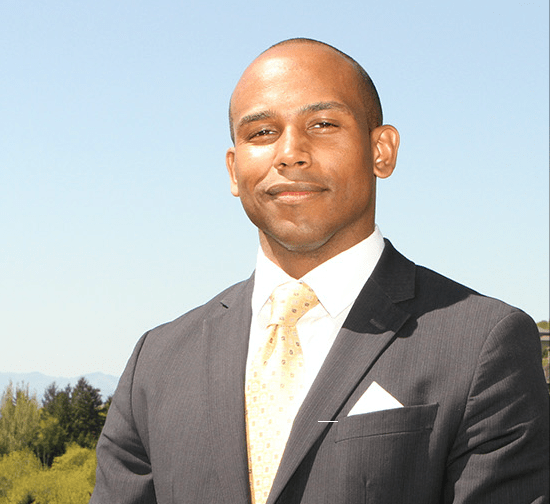 As a fractional CFO and business advisor, Ernest is a creative, intuitive partner and business builder who brings the prodigious energy and expertise to level up the game of absolutely everyone around him, using his diverse toolkit to create better outcomes for clients, colleagues, shareholders, and communities. With 20+ years as a CFO, CEO, COO, Managing Partner, Finance Officer, or Analyst, Ernest brings wide-ranging leadership experience across sectors, including management consulting, technology, government contracting, agencies, media, retail, consumer products, automotive, restaurants, small businesses, and professional services.

With a background in strategy, analytics, operations, FP&A, process improvement, risk management, economics, and engineering, Ernest can unite several languages, understand all levels of a business, and use data to construct impactful, easily understood analyses. He is a highly adaptable servant-leader and natural mentor who leads with empathy and truly cares about supporting the growth and well-being of those around him.
Ernest earned his MBA in Business Intelligence from Suffolk University and BA in Business Management from Warner Pacific University and is a Six Sigma Black Belt. He has also studied Applied Business Analytics at MIT Sloan, Business Strategy and Game Theory at Yale, and Aerospace Engineering at North Carolina State University. Ernest is currently pursuing his Doctor of Business Administration from George Fox University.
Ernest's natural propensity for entrepreneurship, problem solving, and leading change has propelled his career from day one. He was literally waiting tables at Olive Garden in college when managers saw his potential and put him in Darden Restaurants' PI training program, in tandem with the University of Virginia's Darden School of Business. Thereafter, Ernest defined his own unique role opening new restaurants, developing new tools and processes, and improving existing ones. Seeing numbers and opportunities wherever he looked, Ernest knew he could help other businesses. After helping to build up a North Carolina spa and salon business, he moved to Oregon, acquiring and serving as CEO of his own spa and salon business in 2005 — and then, for good measure, starting or acquiring vertically integrated companies (e.g., products, marketing, retail services) to support his own business and others'. (He eventually sold all ventures in a carefully orchestrated exit strategy in 2009.)

From 2005 to 2015, Ernest held fractional CFO and COO executive roles at a range of companies. Selected achievements included building operational workflows, strengthening organizational culture, and growing the revenues and footprint for an accounting firm; scaling services, improving operational efficiencies, and building key partnerships for a cycling nonprofit; and improving county and city government data systems to drive a 600% increase in productivity and $100M in cost savings. Ernest also spent three years as CFO of a social services contracting agency, helping to found a new children's clinic, increasing funding threefold, and developing a financial strategy and orchestrating a growth plan to weather the Great Recession during a period of significantly decreased funding.

From 2015 to 2020, he was CFO and COO for a global marketing organization catering to Apple, Netflix, Adidas, Uber, Oakley, and others, building and scaling financial systems and operations, forging strategic alliances and investments, and establishing multiple subsidiaries, transforming it from a $5M business to an organization valued at over $250M. In 2020, Ernest formed a business strategy and management consulting firm to help global clients (including large governments and Fortune 500 companies) navigate the unprecedented landscape created by the COVID-19 pandemic. As Senior Managing Partner, he built and led a 68-person team in 12 countries to develop operations, M&A, strategy (e.g., vertical expansion, market entry, regulatory, supply chain), and people solutions. Ernest joined Level10 CFO in 2023.
Ernest grew up in the small town of Orrum, North Carolina, and now lives in Portland, Oregon, with his growing family. He is always reading and learning, whether that means brushing up on Python Machine Learning and organizational theory and design, figuring out creative ways to construct crazy backyard treehouses, or passively learning to speak Chinese from his two youngest kids, who attend a Mandarin immersion school. Ernest is steadfast in his commitment to giving back, devoting significant time to supporting the growth of housing, health, social action, and education nonprofits over the years. He currently serves on the boards of Portland Community College, the Northwest Regional Education Service District, and the Beaverton Education Foundation.