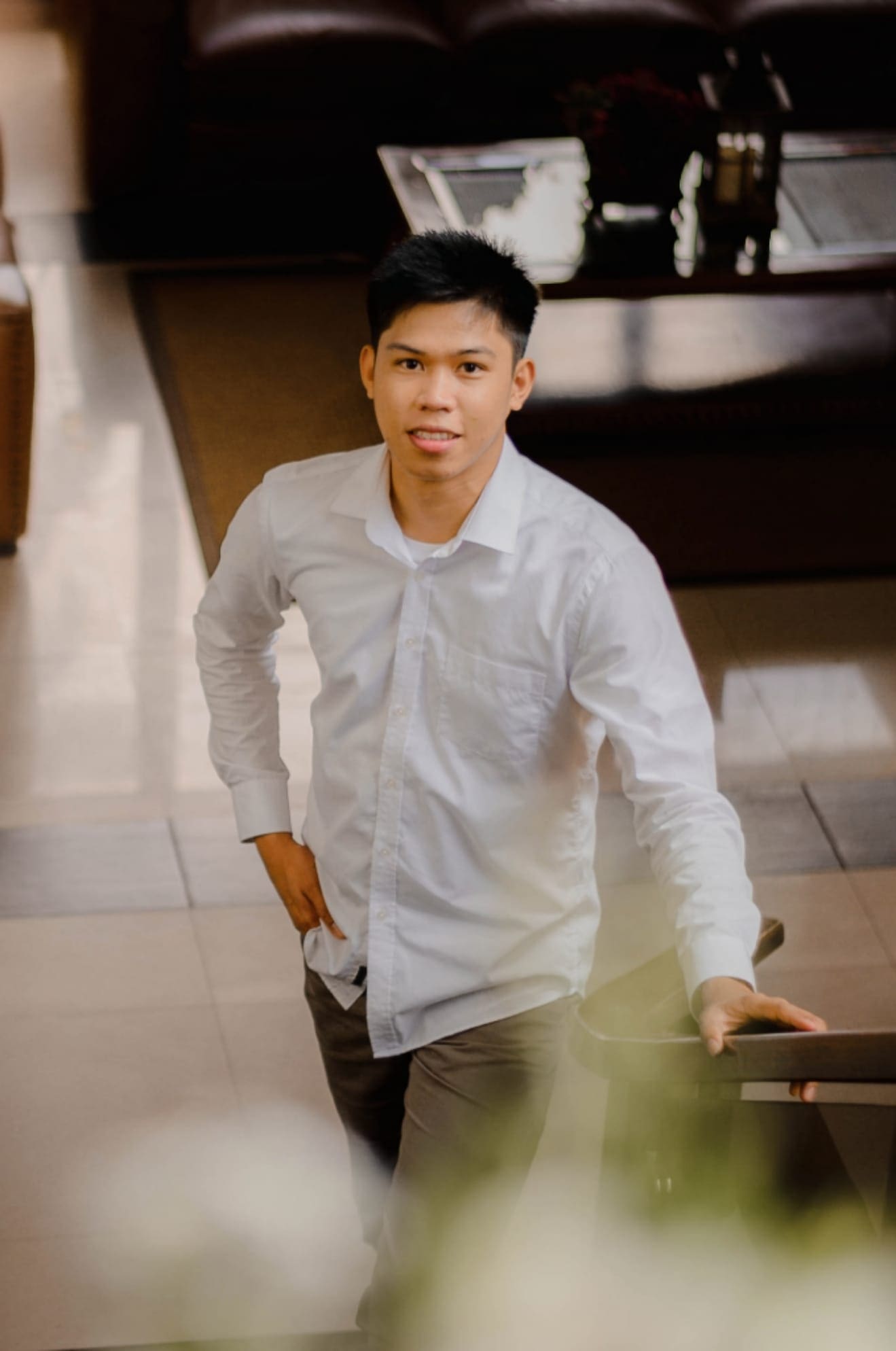 As an assistant controller advisor, Derek pairs strong financial acumen, risk management, and leadership experience with a deep love for analyzing the numbers underpinning the business. He is an Excel superfan, and FP&A is his bread-and-butter. Since 2015, Derek has worked as a Head Internal Auditor, Accounting Supervisor, Accountant, or Audit Analyst in a range of industries, including manufacturing, financial services, and government.

Derek readily admits his tendency toward workaholism, but it's the work that gives him momentum. Indeed, any long hours reflect his commitment to continual learning as much as his dedication to getting the work done. Derek is equally passionate about helping his team develop their skills. In leading teams and projects, his style and strategy focus on promoting work-life balance and mutual respect and trust.
Derek earned his BS in Accountancy from Notre Dame University – Cotabato. He is a Certified Public Accountant.
Right out of high school, Derek wasn't sure what he wanted to study. Upon hearing several success stories from students pursuing Accountancy — most of which stressed how incredibly challenging the program was — he found his direction, quickly falling in love with the profession. After Derek passed his board exams, a colleague recommended him for a six-month position as an Audit Analyst conducting on-site inspections of a range of local government projects (e.g., public works, highway, medical), giving him valuable exposure to government accounting systems. Derek was then hired by a financial services cooperative with 20+ branches across the Philippines, initially working as a Roving Accountant. Over two years spent traveling from branch to branch, he supervised bookkeeping operations; prepared financial statements; monitored the performance of staff, vendors, and savings and loan bookkeepers; and assisted branch leaders with annual budget preparation and presentations to management and the board of directors. Derek subsequently transferred to the cooperative's agricultural division, spending the next year as an Accountant and Assistant Supervisor responsible for financial statement accounting, annual budget preparation, and building comprehensive financial models for the organization's farming and livestock operations.

In 2018, Derek returned to his hometown to accept an Accountant role at a well-established manufacturing organization — the Philippines' largest producer of premium cassava starch. Within three months' time, he moved to an internal audit role in the organization's Quality Management System, and within a year was promoted to department Head, reporting directly to the company's owner and maintaining responsibility for managing internal audit activities for the company's financials and operations, ensuring regulatory compliance, managing a staff of 10, and conducting in-house trainings on standards and methods. Derek particularly enjoyed the role's focus on adopting quality standards (ISO 9001), implementing and monitoring internal controls, and recommending new policies for implementation or improvements to existing policies. After five years in the leadership role, however, Derek sought a new challenge. He joined Level10 CFO in 2023 and is excited to further expand his skills at a collaborative, tech-forward organization whose core values he deeply appreciates.
Derek was born and raised in the province of Lanao del Sur on Mindanao, the Philippines' second-largest island, and lives today with his family in one of the island's northern urban hubs, Cagayan de Oro. While he spends most of his free time with his wife and daughter, he also enjoys playing basketball, badminton, and video games and watching movies — especially documentaries investigating interesting anomalies. Derek is committed to lifelong learning, which is why working toward a law degree is also a potential item on his bucket list.