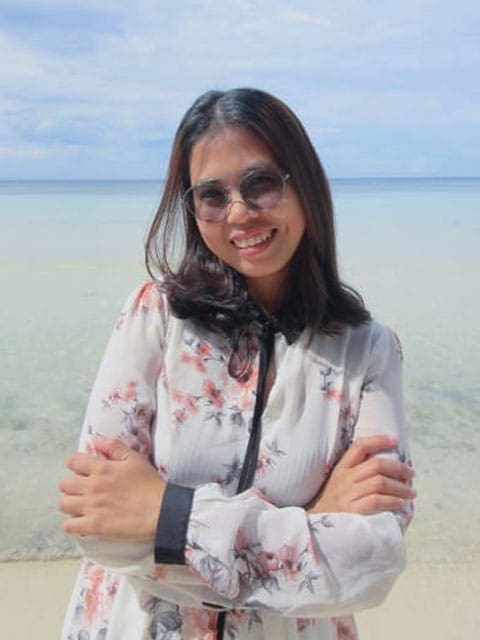 As a Staff Accountant, Chenee loves to lose herself in the perpetual problem-solving and connect-the-dots puzzles of her day-to-day work. Since 2019, she has worked as an Accountant or Accounting Officer in a range of industry sectors, including public accounting, construction, distribution, telecom, and fuel retailing.

Clients and colleagues appreciate Chenee's sunny disposition, positive attitude, and accountability for improving processes, meeting deadlines, and getting the work done. She moves easily between working independently and collaborating with her team, regularly taking the initiative to be helpful and reaching out when consultation is required. Chenee owns her achievements as well as her mistakes, taking pride in — and responsibility for — learning and improving at every opportunity.
Chenee earned her BS in Accountancy from Negros Oriental State University. She is a Certified Public Accountant.
When Chenee was graduating high school, she was told that accounting was considered a "hard" profession. That was all the motivation she needed to choose it as a vocation, since Chenee has always enjoyed taking on difficult challenges. After graduating from university and earning her CPA in 2018, she was eager to get started, accepting a role as an Accounting Officer for a group of five companies extending across several industries, including construction, telecommunications, distribution, and fuel retailing. It was an accelerated cross-functional learning experience for Chenee, who developed and managed internal control policies, oversaw cost control and expense approvals, created management reporting to aid in decision making, and worked closely with the companies' engineers and suppliers. Over this time she learned that operations and accounting don't always share the same agenda, as the operations team pushed her to expedite payments and she necessarily weighed cash flow considerations. Fortunately, Chenee was able to leverage her network of fellow CPAs willing to answer questions and share expertise, and the experience gave her an increased appreciation of both sides of the business.

By mid-2020, Chenee was considering an even "harder" profession: law. Accordingly, she accepted an Associate Accountant role at a public accounting firm in the hopes of gaining deep experience in taxation, which in the Philippines is a significant component of practicing law. In her three-year tenure at the firm, Chenee focused on providing clients with taxation, internal audit, bookkeeping, and consulting services — and realized she didn't want to pursue law. But she still wanted a new challenge. The opportunity to join Level10 CFO in 2022 offered Chenee an ideal path forward, providing her with the more varied work assignments, flexibility, collaborative team, and tech-forward approach that help her feel certain that accounting is the right career for her after all.
Chenee is originally from, and currently lives in, Siquijor Island — the Philippines' third-smallest island province — with her partner, son, and two dogs, Digoy and Digay. In her free time, she enjoys reading (Sidney Sheldon is a favorite), camping, hiking, and traveling. While she has spent most of her time in the Philippines, Chenee hopes to explore other countries — in particular the awe-inspiring alpine beauty of Switzerland, which is No. 1 on her bucket list. But really she's thrilled to go anywhere with mountains, expansive views, and the occasional foggy day.