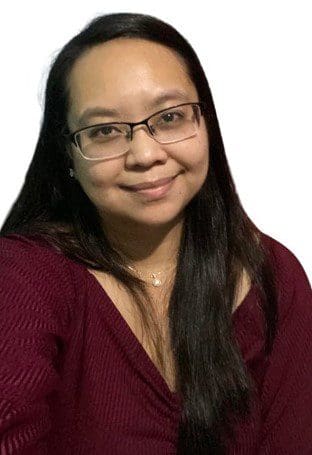 As an assistant controller advisor, Carlyn understands that accounting is at the heart of every successful business, providing the critical processes and controls organizations need to function effectively and harmoniously. Her 20 years of accounting and finance experience span the roles of Controller, Chief Accountant, Senior Accountant, and Senior Auditor across the retail, e-commerce, business process outsourcing, oil and gas, and public accounting sectors.

Dependable, honest, easy to work with, and a committed team player, Carlyn brings a sense of urgency to her work that supports her in consistently meeting deadlines and staying accountable for her responsibilities. She values integrity above all in herself and others, and makes certain to ask the right questions to ensure she's handling tasks properly. Carlyn leads with empathy, strong listening skills, and teaching by example, ensuring that her team feels comfortable asking questions and providing them with the tools, support, and inspiration they need to do their work to the best of their ability.
A native of the Philippines, Carlyn earned her BS in Accountancy from De La Salle University — Dasmariñas. She is a Certified Public Accountant.
Carlyn's accounting career was inspired by her father's role as a Controller at large entertainment and hospitality organizations in the Philippines. Fortunately, her studies revealed that she had both aptitude and passion for the work: Carlyn was among only 12 graduates from a challenging accounting program that began with 120, and passed her exam on her very first attempt (a feat achieved by only ~20%). Carlyn began her professional career in public accounting, spending two years at BDO member firm Alba Romeo & Company. She appreciated the opportunity to gain exposure to a range of different clients, preparing financial statements and income tax returns and performing audits, substantive testing, and tests of controls.

Carlyn then accepted a Senior Accountant position with business process outsourcing (BPO) firm Chevron Holdings, spending nearly eight years in a series of Analyst roles. In addition to performing accounts reconciliation, analyzing AP transactions and resolving issues, reviewing trade contracts and billed/paid trade transactions, and performing troubleshooting on travel-related issues for US-based employees, Carlyn was also entrusted with migrating a key process from Singapore to the Philippines, living in Singapore for nine months to oversee the effort. She then spent a year as a Project Controller at BPO firm Xerox Business Services, ensuring accurate booking and billing for a US government contract and regularly reviewing project revenue and expenses. From 2015 to 2022, Carlyn served as Chief Accountant for the Philippines franchise of a retailer firm, overseeing a team of ~20 professionals and all accounting processes, budgeting, forecasting, financial analysis, management reporting and decision-making support, financial statement and tax return preparation, and more. She was also responsible for important initiatives such as establishing e-commerce accounting processes and leading the migration of sales from one point-of-sale system to another. Carlyn joined Level10 CFO in 2022.
Carlyn was born in Mandaluyong City, Philippines, just east of Manila. In her free time, you'll often find her playing and laughing with her young son, who is a central priority in her world. Carlyn also loves listening to music and singing. In fact, she often sings and listens to music while working, finding that it de-stresses her and helps her stay focused. A few years back, she even won third place in a singing competition with her rendition of Celine Dion's "It's All Coming Back to Me." While she's quick to call out that she sang it at a lower pitch than Celine, we're still impressed!