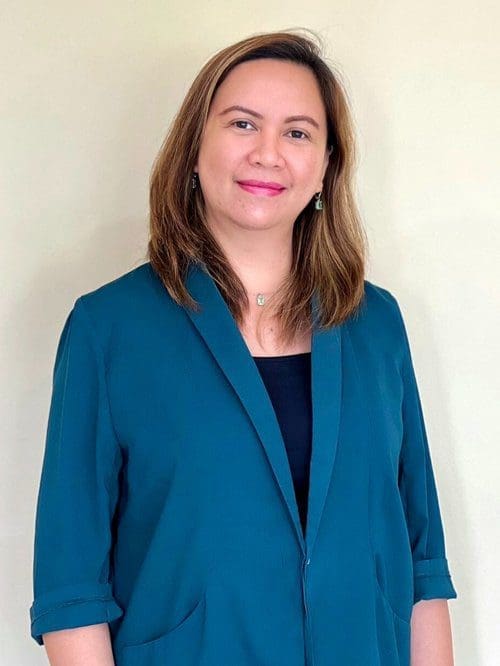 As the highly experienced leader of Level10 CFO's offshore accounting team in the Philippines, Ayesha is adept at making the most of her team's strengths while ensuring they're positioned for success. Her 22+ years of public and private company experience crosses industries, functions, and roles: Ayesha has been a COO, Controller, Financial Analyst, SOX Compliance Coordinator, A/P Team Leader, Accountant, HR Associate, and more in the real estate, health care, banking, energy, transportation, and consumer products sectors. She has a long track record of thriving in startup environments, helping organizations to build and improve their financial, operational, and HR systems, processes, and policies.

Clients and colleagues alike appreciate Ayesha's confidence, stability, steady forward momentum, and clear direction. She never loses sight of the business objectives and results her team is working toward, finding ways to motivate, encourage, and support them in executing their work. That begins with providing the right training, tools, and big-picture understanding of Level10 CFO's mission, vision, goals, and end customers.
A native of the Philippines, Ayesha earned her BS in Accountancy from Silliman University in Dumaguete City and her MBA from the Ateneo Graduate School of Business in Makati City. She is a licensed CPA.
Ayesha's father inspired her professional journey. Though he had a simple upbringing, he had grand dreams for his daughter. When Ayesha was only in primary school, he told her she would become a CPA and ultimately a lawyer. While this was a lot for Ayesha's young mind to absorb, she trusted in her father's dream for her, choosing to study accountancy. (Though circumstances have kept her from pursuing law, she still may someday!)

Ayesha began her career with SGV & Co., an Ernst & Young member firm, assisting clients with financial statement audits and other advisory services. She then served as an Accounting Officer with eye health multinational Bausch + Lomb, then opening its first office in the Philippines. Ayesha helped establish the first accounting team, implement accounting controls and processes, manage compliance, and liaise with international counterparts on intercompany transactions. She then spent 11 years with Chevron Holdings, Chevron Corporation's shared services center, in wide-ranging roles of increasing responsibility. She began in HR, preparing letters and remuneration for expat assignments, providing relocation assistance, and processing payroll, invoices, and payments. She later worked as a Travel & Expense Helpdesk Accounting Analyst, the Lead Accountant for the Purchasing Card Helpdesk, a Project Implementer studying and migrating processes from other regions, a Credit Controller performing investigations and assisting customers with account management, and an A/P Team Leader managing planning, operations, resource deployment, development, and SOX/accounts reconciliation. Her last role at Chevron was as SOX/Compliance Coordinator, leading efforts, deploying requirements and training, and coordinating internal and external audits.

Ayesha then accepted a role as a Finance Consultant/Analyst leading a team of 40 for a newly organized region of the Philippines (equivalent to a US state), responsible for systems implementation, policy recommendations, team training, and financial analysis. She was subsequently offered the role of COO at a startup hospital, establishing processes, systems, policies, and programs; influencing company culture; driving business strategies and operations; managing team performance; and building stakeholder relationships across the organization. Ayesha joined Level10 CFO in 2020.
Ayesha hails from Dumaguete City on Negros Oriental, one of the Philippines' central islands. Dumaguete City, with its lush waterfront, renowned diving, and welcoming-to-foreigners culture (due in part to the city's foreign-founded Silliman University), is known as one of the world's top retirement cities. But to Ayesha it's simply home. In her free time, you'll find her meeting friends for conversation and coffee, running, or reading. Eternally focused on improving her own leadership and business skills, she favors books by business leaders like Marcus Buckingham, Jack Welch, and Lee Iacocca.