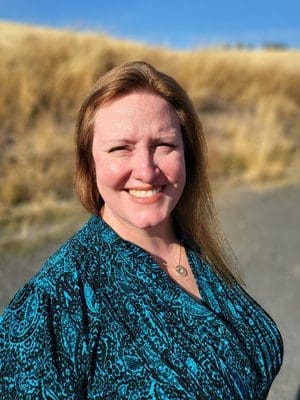 As a controller advisor, Megan excels at an approach she calls "break it down and build it up," helping clients to evaluate and recreate their systems, procedures, and business structures to support profitable and sustainable results — ultimately helping them to put their own focus back on the business and achieving growth. Her 16+ years of accounting and finance experience include 11+ years as a Senior Controller or Controller, 6+ years as a Consultant, and 5+ years as a Senior Accountant or Accountant. Megan is already a seasoned fractional controller, bringing wide-ranging experience serving companies in the manufacturing, retail, e-commerce, real estate, and natural resource management sectors.

Clients and colleagues appreciate Megan's attention to detail, diligence, directness, and down-to-earth demeanor. Her dogged work ethic is underpinned by a healthy sense of humor, a commitment to having fun, and a genuine interest in building and maintaining personal connections with the people she works with. Megan is a strong communicator and intuitive manager and mentor who adapts her approach to meet the needs of each individual. She takes tremendous satisfaction in making a difference for her clients, helping them map where they want to go, proceed confidently down the path, and get where they need to be.
Megan earned her BS in Accounting from the University of Idaho. She is a licensed Certified Public Accountant in the state of Idaho.
Megan initially chose accounting because it was a practical career and she had a knack for numbers. As it turned out, she genuinely loved the problem-solving aspect of the work. Megan began her career in public accounting, gaining experience with US GAAP, tax, and management reporting, bookkeeping, payroll, audit (governmental, private, and not-for-profit), consulting, and team management. While she learned a great deal over her five-year tenure at the regional CPA firm, she realized it wasn't where she wanted to be. Public accounting seemed to focus on looking in the rearview mirror, dealing with situations after the fact. But Megan wanted to also help clients look forward, identifying and implementing the changes and technologies needed to advance and transform their businesses.

Accordingly, Megan accepted a Controller position with a leading natural resource management corporation, managing a division responsible for the accounting and finance activities of three entities and four offices. Over the next seven years, she built and led her accounting team; established internal controls, policies, and procedures; led budgeting, tax planning, and issuance of GAAP financials; and designed job costing, overhead allocations, KPIs, and realization and cash flow management reports. Megan made the move to fractional controller services in 2018, enabling her to support a wider range of clients with cash flow analysis, budgeting and forecasting, month-end close and financial reporting and analysis (including custom reporting, analytics, and KPIs), and implementation/customization of accounting and other third-party software while managing and mentoring a team of up to 15 people. Megan worked with Level10 CFO's Erin Bowling and Jennifer Westrich during this time, helping her to hit the ground running when she joined Level10 CFO in 2022.
California native Megan has lived in ten different states. Her father was a manager for a dairy corporation, so the family moved around quite a bit during her childhood. Idaho was one of the places they'd lived; she returned to the state in 1994, ultimately moving north to the small no-stoplight town (population ~230) where she and her husband live today. In her free time, Megan loves cooking, hosting dinner parties, motorcycling, spending time outdoors — often camping, riding horses or four-wheelers, or shooting trap — and traveling. With their kids grown, travel is becoming a bigger focus, with road trips to explore the museums and restaurants of Portland or Seattle, annual motorcycle trips with her husband and his siblings, and massive 30- to 60-person family camping trips every year. But she's also been known to open up airline websites, see what's on sale, and spontaneously choose her next destination.