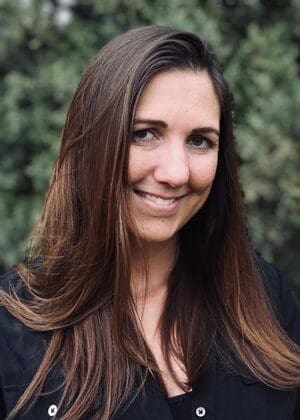 As a controller advisor, Kristen focuses on helping clients to design, improve, and implement strong financial processes, procedures, and controls. Her 17+ years of professional experience include more than a decade of experience as a Controller, Accounting Manager, or Accountant. She delivers the benefit of wide-ranging industry expertise, having worked with a range of companies at various stages of development in the technology, consumer products, real estate, waste management, and oil and gas sectors. Kristen, Blaine, and Jessie are a proven team, having worked together for several years at prior companies.

Down-to-earth, direct, and incredibly organized, Kristen is a strong, confident leader who'll give it to you straight while helping you get the job done, no matter how complex the problem or situation. She prides herself on her ability to build and run efficient, streamlined, on-time financial processes that help businesses to meet goals, reduce costs, pass audits with flying colors, and routinely analyze their data to find opportunities for improvement and cost reduction. Kristen also has deep forensic accounting expertise, which comes in handy when she's helping companies to clean up messy financial statements and processes. It helps her to ask all the right questions, uncover what really happened, and truly get things back on track.
Kristen holds a Master's Degree in Forensic Accounting from New England College and a BS in Accounting from the University of Colorado at Denver (UCD). She began her undergraduate studies at Old Dominion University in Norfolk, Virginia, transferring to UCD to complete her Bachelor's Degree.
Kristen joined the US Navy right out of high school, becoming a nuclear mechanic by trade with an emphasis on chemistry and radiation protection. Her six years in the nuclear world of the Navy helped to instill the importance of establishing and running strong, efficient processes. Kristen began attending college at Old Dominion while still in the Navy, but changes in the GI Bill prompted her to take a break, relocate to Colorado, and start an Accounting program at UCD. After leaving the Navy in 2010, she worked as a Bookkeeper for a couple of years while she finished her bachelor's degree. Kristen moved to an Accountant role in the oil and gas services industry post-graduation, which is where she met Jessie. Following a couple of years working as an Accountant for a real estate management business, Kristen spent five years working alongside Blaine as the Controller of a Colorado-based technology consultancy. During that time, she finished her Master's Degree — and convinced Jessie to join her and Blaine at the tech consultancy.

While at the tech consultancy, Kristen was also responsible for developing and implementing all of the company's accounting processes, procedures, and internal controls; engaging in ongoing cost-reduction analyses; supporting the executive team in driving best practices in corporate governance, ethical standards, and sustainable business practices; and managing an accounting team. She leveraged these skills in her next two roles as well, writing and setting up accounting processes and procedures, overseeing her department, performing cost-reduction analyses, and leading finance process improvement efforts for both a regional waste management company (where she worked as Controller) and a publicly traded consumer goods company focused on organic and wellness products (where she was Accounting Manager). At the publicly traded company, Kristen also learned the ins and outs of 10K and 10Q filings and Sarbanes-Oxley (SOX) controls and compliance.
Kristen's clients and colleagues appreciate that she isn't a typical "boring accountant type." While she invariably gets things done on time and on budget, she also likes to have fun along the way, bringing a dry sense of humor and a willingness to make the best of what's around. She nevertheless admits to being a true accounting nerd at heart, with a genuine love for going into a company's finances, analyzing what's going on, and figuring out how to fix it. Helping companies save money, become more efficient, and feel secure with how their finances and books are running, with everything clean, clear, and issue-free — that's the core of why Kristen enjoys her work.

Born in Omaha, Nebraska, Kristen moved to Colorado in 2010. Her sister had lived in Colorado, and after a few visits Kristen was easily convinced that the outdoor lifestyle and more temperate weather suited her better. In her free time, you'll find her out cycling, mountain biking, hiking, or hunting (her newest hobby).